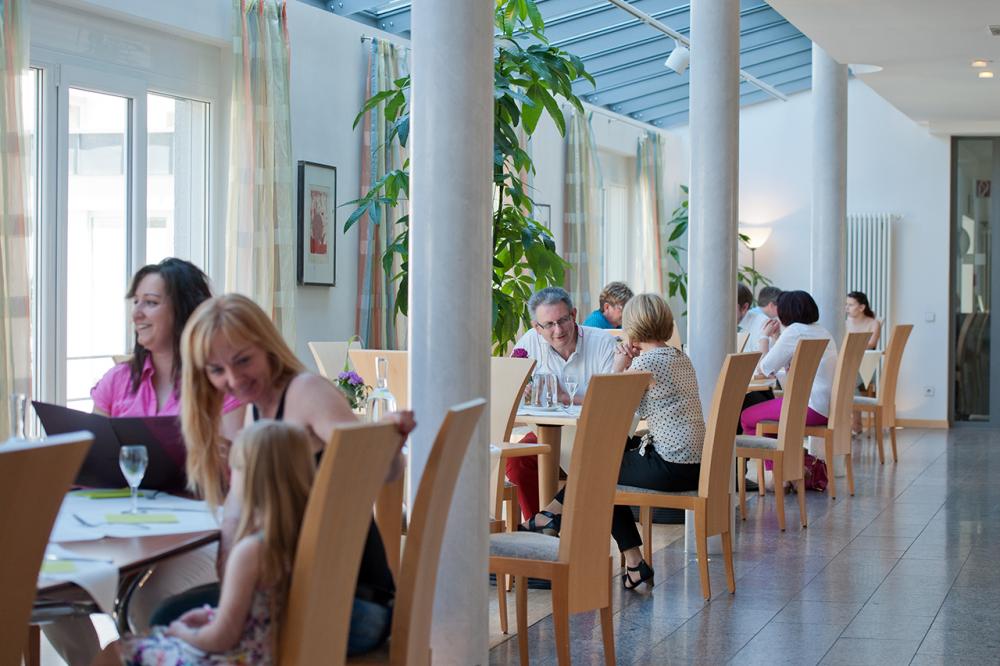 Restaurant & Bistro Bar
A good start into the day! Breakfast for our guests is being served Monday to Saturday from 6:30 to 10:00 and Sunday from 7:30 to 11:00 Uhr. For lunch we are serving a buffet with 2 dishes. Our à la carte-Restaurant is open from Monday to Thursday from 17:00 for you. Our kitchen team with Gerrit Haag, Tristan Kamm and Markus Meier are happy to welcome you as our guests.
Gerrit Haag – co-owner of Hotel am Froschbächel, fully educated specialist of the hotel business and cook with experience in molecular cuisine. He is well known through his "Black Forest Tapas" served in cooperation with the Affentaler Cooperative of Winegrowers.
Cold drinks, a freshly tapped beer or seasonal cocktails …, visit our Bistro Bar HENRYS N°2, capture the mood and enjoy the evening with us.
We offer a daily changing special. Additionally try our culinary classics like Burger "a la Froschbaechel", Rump steak with fried potatoes, Schnitzel with french fries, typical
Sausage salad, and of course our fresh and tasty salads. We serve these meals until 9:30 pm. For our late arrivals we offer our Bistro-Snack like different filled rolls, Alsace Tarte Flambée or Pizza up to midnight.