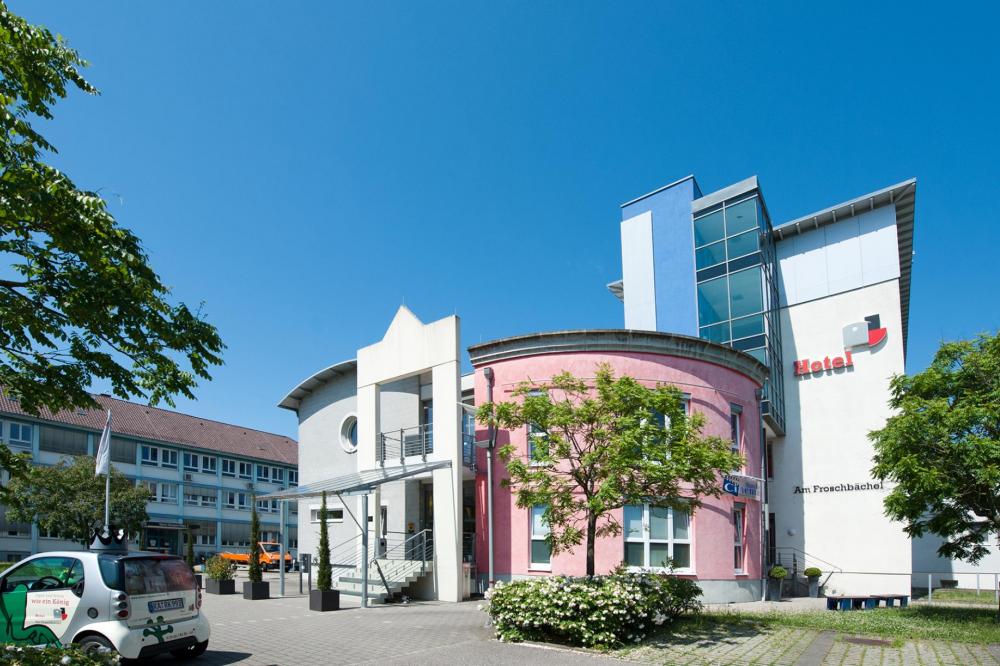 Hotel
Opened in 2002 our hotel has modern single rooms and double rooms. The hotel is situated in a quiet location near the city centre of Bühl.
The Meeting Center with 12 modern meeting and conference rooms is based on a flexible concept and offers meeting spaces from 10 to 140 guests. The close proximity to the Autobahn A5 makes it an ideal meeting point in the southwest of Germany.
The hotel is well suited for events of each kind like office parties, weddings, birthdays and anniversaries.